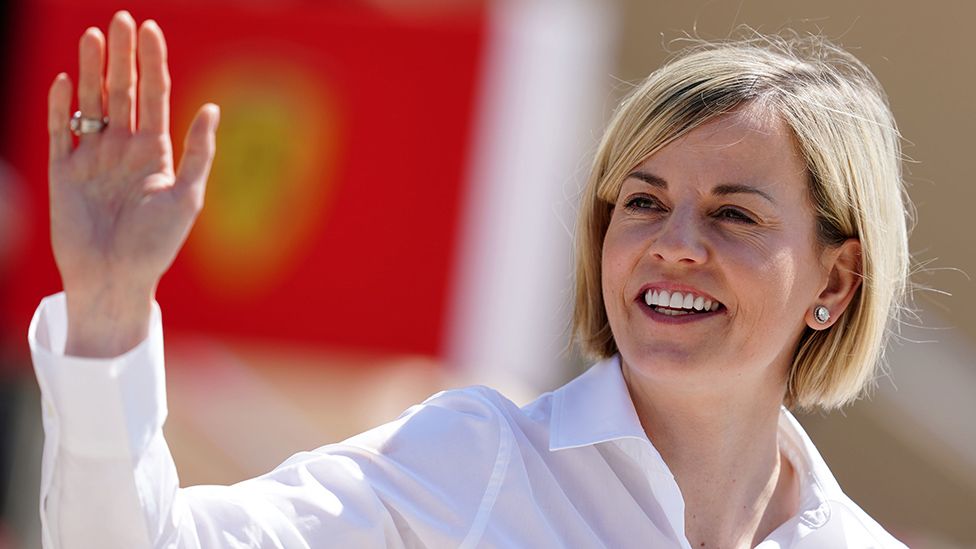 The new Formula 1 season gets under way this weekend in Bahrain.
And to get into the spirit a lot of people are tuning in to the hugely popular Drive to Survive on Netflix.
The behind-the-scenes F1 show released its fifth series last week and went straight into the streamer's Top 10 charts.
There are plenty of drama and deals behind closed doors, but one thing's missing – women.
It found that women spoke for only six minutes and seven seconds in season five, out of a total run time of over six and a half hours.
They said that equals 1.54% of the show's 10 episodes.
Across all five seasons of Drive to Survive, the research said, people who identify as women have spoken for less than an hour out of 32 hours of episodes.
The research also found that only six women are actually named on screen throughout the season.
They include BBC journalist Jennie Gow, who speaks in four episodes, and Gertraud Steiner, wife of Haas team manager Guenther, and Michael Schumacher's wife Corinna.
FIM said women mostly feature in the background as fans or are seen providing food or applying make-up to the drivers.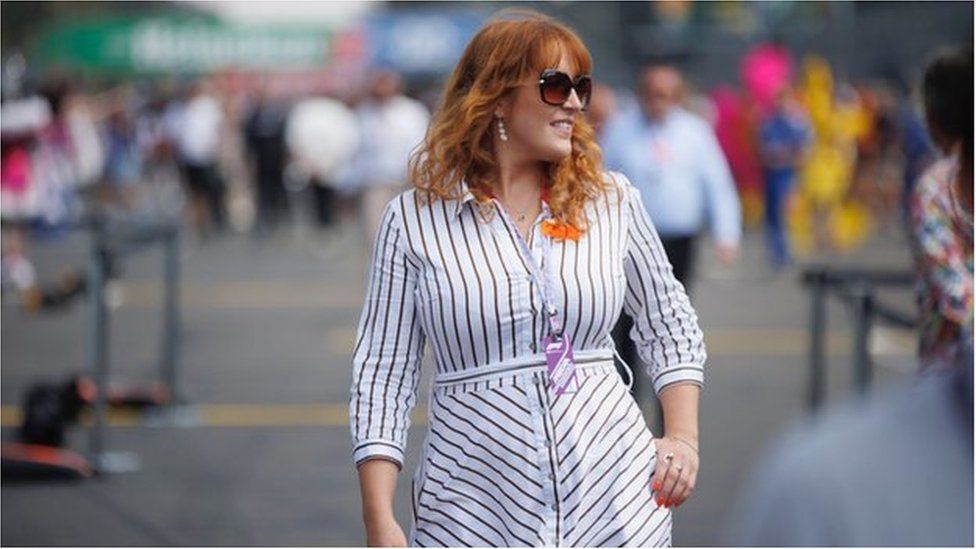 F1 journalist Claire Cottingham is in Drive to Survive during a press conference scene.
She's "the only woman in the room", and although viewers hear her voice, they don't see her.
"I ask a question to a driver in the series and they don't show my face, they show a male journalist." she tells BBC Newsbeat.
Claire's watched the series and says she's "definitely noticed there are only a few women".
"It's been something that has left a little bit to be desired," she says.
"Unless women see that they can get involved, then they don't know they can get involved," says Claire.
F1 bosses are also trying to attract more women to the sport.
They recently announced the creation of the F1 Academy – a junior-level competition just for female drivers.
Some teams, such as Alpine, have previously launched projects to boost the number of women across all areas, including trackside and engineering jobs.
One female who's been part of Alpine's team is 19-year-old Abbi Pulling, who's competed in British Formula 4 and has been chosen for the F1 Academy.
Academy director Susie Wolff spoke to BBC Sport this week and said she was aware of the lack of women in Drive to Survive.
"I saw a terrifying quote that if you look at Drive to Survive, I think it's 1.8% of screen time features a female.
"How should a young girl, who's eight, and maybe loves F1, how can she visualise herself getting into that paddock if she can't even see participation or women working in the paddock?"
But Susie believes the new academy will have the power to boost the profile of women in the sport.
"We can quite quickly create change that they believe in. They can think maybe there's a chance for me," she says.
BBC Newsbeat has approached Box to Box, the production company behind Drive to Survive, for comment.