When MLS expanded the playoffs to include 18 teams, the league said it wanted to keep teams invested all the way to the end of the season and include as many teams as possible in the postseason hunt. Well, it's worked.
The LA Galaxy were worst team in MLS through 14 games, but they're still in the mix to make the playoffs. Austin FC haven't won since July 15, but they're only four points out of a playoff berth. New York City FC have won just one game away from home this season and they are currently in a postseason position.
It takes astounding levels of ineptitude to not have a chance at getting into the playoffs. Sorry, Toronto FC and Colorado Rapids, but it's true and we get to say that because we've had to suffer through watching you all season.
So how do the 27 teams all in the playoff fight stack up above the two stragglers? Let's dive in.
– Stream on ESPN+: LaLiga, Bundesliga & more (U.S.)
---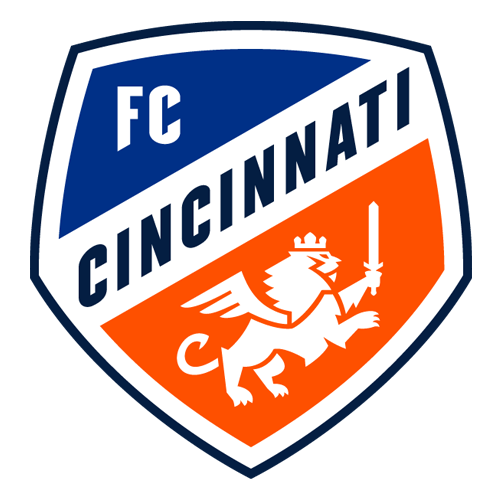 Previous ranking: 1
A draw with Montréal extended Cincy's winless streak to three, but they ended that with a comprehensive win over Charlotte led by, who else but Luciano Acosta? When they give him his MLS MVP award in a few weeks, all they'll need to do is play this goal.
LUCHO ACOSTA! 🤩 pic.twitter.com/8kX2FTIFe7

— Major League Soccer (@MLS) September 24, 2023
Previous ranking: 3
You know you've got something good going when scoring only one goal feels like a letdown. The Crew found the back of the net just once in a draw with Dallas days after beating Chicago 3-0, but fear not. They're still averaging three goals per game in September.
Previous ranking: 2
The Union used all their excitement coming back from 2-0 down to Charlotte for a point, leaving nothing left for their scoreless draw with LAFC. The second seed in the East is still in play for Philly, but so is the sixth.
Previous ranking: 4
For a team playing as well as the Lions had for months, NYCFC and a Lionel Messi-less Miami shouldn't have troubled them too much, but "should" and "shouldn't" don't mean much in this league. The Pigeons dispatched them with ease and they never seemed comfortable in drawing Inter despite their Florida rivals benching Sergio Busquets and Jordi Alba along with Messi. Orlando will be fine, but it sure was a perplexing week.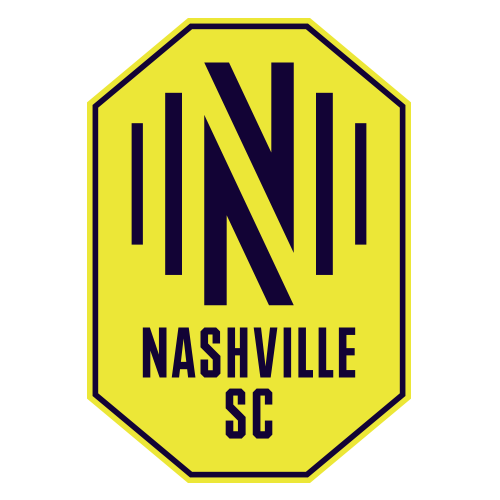 Previous ranking: 5
A win over Sporting KC and draw with San Jose put Nashville well clear of the play-in spots and should at least earn them a place in the first round. As always, Hany Mukhtar led the way. He has 10 goals and 10 assists in three straight seasons, a feat accomplished only one other time in the history of the league.
Previous ranking: 6
The Black and Gold played St. Louis and Philadelphia away, and they didn't concede a single goal. The problem is they also didn't score a single goal. They'll have to finish strong to earn home-field advantage in the postseason.
Previous ranking: 7
STL had to make one last big stand to protect their place atop the Western Conference and they choked the life out of the game against LAFC. It was good enough for a scoreless draw, which is all they needed, and a win in Minnesota over the weekend has the expansion team improbably skipping their way to the top seed.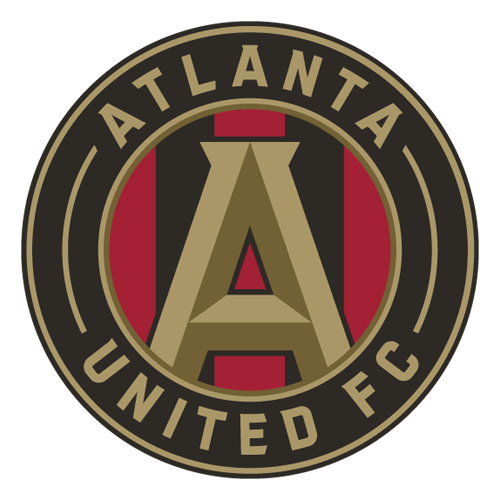 Previous ranking: 8
Saba Lobjanidze, Xande Silva and Tristan Muyumba continued to make their impact since joining this summer, combining for two goals and two assists in the Five Stripes' win over Montréal and draw with D.C.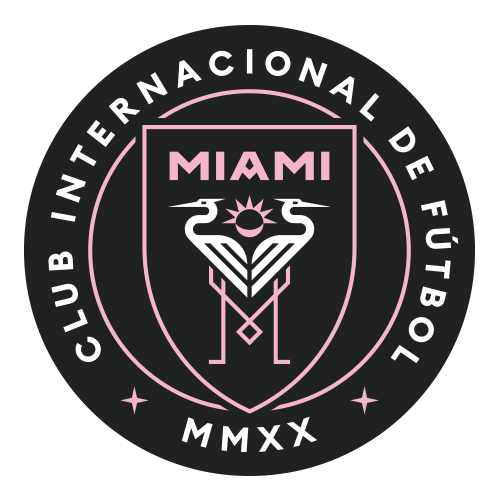 Previous ranking: 10
Messi played a total of 37 minutes last week and Miami stomped TFC before earning a draw at red-hot Orlando. They are only five points back with two matches in hand of being the playoff team nobody wants to face.
Previous ranking: 9
The Sounders put in a really good shift against Colorado before nearly blowing it late, but they took full points and for 60 minutes looked like a team that had a deep playoff run in them.

Previous ranking: 13
Losing in Kansas City despite playing more than a half up a man won't put a damper on what the Dynamo have going. It was their first loss in eight matches, after they stomped Vancouver midweek, and it came with Houston rotating ahead of Wednesday's U.S. Open Cup final. This is still a team on quite the roll.
Previous ranking: 11
The Caps' seven-match road trip appeared to finally take its toll on the squad as they fell to Houston and Salt Lake. They only have one more match before they can finally return to British Columbia, and they remain within striking distance of the top four in the West, so an extra game or two at BC Place in the playoffs is still not out of the question.
Previous ranking: 12
Is it good that the Revs have lost only one of their past five, or bad that they've not won in their past four? Their draw in Chicago has them still straddling the very fuzzy playoff line as their season hangs in the balance.

Previous ranking: 15
RSL's mediocre home mark continued as they got trounced by Dallas at America First Field before bouncing back with a home win against Vancouver. They're right on the cusp of earning home-field advantage in the playoffs, but there's little reason to think that's actually an advantage for them considering they have a better mark on the road.
Previous ranking: 18
Jesús Ferreira finally got back on the score sheet with a brace in a dominant win over over RSL. If he's going to start firing on all cylinders, combined with the good defense that limited Columbus in a draw over the weekend, then Dallas may yet have a deep playoff run in them still.
Previous ranking: 14
The Loons were right to dream. After all, they had all the pieces to make a run at MLS Cup. But it hasn't come together, and last week was their worst yet. They collapsed in Los Angeles, seeing their 3-1 lead over the Galaxy turn to a loss, then they gave away a 1-0 lead to St. Louis with the man they traded away in the offseason, Aziel Jackson, setting up the winner. Now they're down in 11th place in the West and the team that had silverware in their sights is looking like a bad bet to make the playoffs.
Previous ranking: 16
Sporting got trucked by Nashville and, with their playoff hopes hanging in the balance, played 51 minutes down a man against Houston. Somehow, they won and set the stage for a phenomenal derby on Saturday. SKC will have the chance to move above the playoff line, while St. Louis might be able to clinch the top seed in the West. Fire up, Missouri (and a sprinkling of Kansas).

Previous ranking: 17
The Quakes lost in Portland before drawing Nashville, making it just one win from seven and leaving them three points from dropping below the playoff line with most of their pursuers holding a match or two in hand. It's danger hour for San Jose, but it sure isn't Matthew Hoppe's doing. He scored in both matches last week.

Previous ranking: 23
Wins over San Jose and Colorado makes it 16 points from seven matches since Miles Joseph took over as interim boss. Bryan Acosta was especially good, manning the midfield while everyone else got forward, and all of a sudden the Timbers are up to sixth place in the West, but they will have to hold on to their butts because most of the teams behind them have at least one match in hand.
Previous ranking: 19
Losing to RBNY would have been bad enough, but wasting a Christian Benteke hat trick in the process? That wiped out any positive feelings from their late comeback draw against Atlanta and dropped them below the playoff line.
Previous ranking: 21
The Galaxy's miraculous push for a playoff spot got even more astounding last week. First, they came back from 3-1 down against Minnesota to win 4-3 thanks to a Billy Sharp hat trick. Then, Mother Nature and Austin worked together to put them 3-1 down at past 1 o'clock on Monday morning, only for two goals from the 89th minute on to deliver them a crucial point that keeps them in the playoff race. This team refuses to die.
Previous ranking: 20
Playing Philly and Cincy is a killer week, and they did manage a point out of it, but there's no schedule solace for the Crown right now. Not when they sit four points out of a playoff place.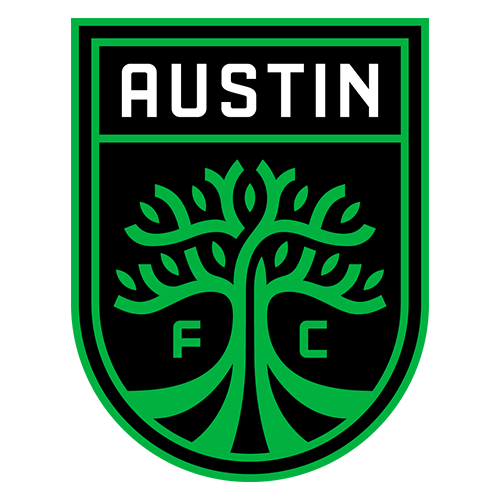 Previous ranking: 24
After a draw with RBNY, Austin could have really used three points against the Galaxy to aid their playoff hopes, but Brad Stuver had a rough game and they allowed LA to score twice late and turn a 3-1 lead into a 3-3 draw. Making matters worse is the weather delay that had the home fans suffering through that capitulation at 1:30 a.m.
Previous ranking: 26
Rolling over TFC is one thing, but picking apart arguably the league's hottest team, Orlando, is another. The Pigeons were excellent and are a point above the playoff line, but it's worth noting that both wins came at home. Two of their last three matches are away, where they have just one win on the season. If there was ever a time to figure out their road woes, it's now.
Previous ranking: 22
If you thought Montréal climbing out of their early-season hole to get above the playoff line was unbelievable, they somehow still sit above that line after taking just one point from Cincy and Atlanta to extend their winless streak to five.
Previous ranking: 25
Don't look now, but John Tolkin is starting to turn that fantastic skill into more consistent end product. He scored the final goal in RBNY's bizarre win over D.C., when they allowed Benteke to score a hat trick and still took full points. He also had a free kick that set up an own-goal in their 1-1 draw with Austin.
Previous ranking: 27
A loss to Columbus and a draw with New England leaves the Fire three points and three places out of a playoff spot. More concerning is they have also gone seven in a row without a win.
Previous ranking: 28
The Rapids' new-manager bump continued with two more good performances, but neither resulted in points as Seattle and Portland each edged them by a goal.
Previous ranking: 29
TFC lost to Miami and NYCFC by a combined score of 7-0, but, on the bright side, they moved two matches closer to the end of the season.